ON-DEMAND OR INDIVIDUAL
FRENCH COURSE
Personalised French courses are the best way to make progress at your own pace.
Course descrition
Are none of the courses offered suitable for you?
Do you have a specific request or are you looking for a course for yourself or with a friend? Are you a French teacher or an interpreter looking for a different course from the one provided? Are you a complete beginner or are you preparing for a specific exam?
Méditerannez-vous can adapt to all your needs!
Course programme
Learn French at your own pace
The objective of individual lessons is above all to understand your needs. Depending on your language level, the number of sessions you want and what you want to achieve, we will jointly determine a work schedule adapted to your profile.
Fully personalised, the courses are designed to meet your needs (oral expression, written expression, writing lessons, grammar lessons, literature lessons, preparation for an exam, drama lessons, etc.).
You can also combine this course with the "Meet a French person" option and thus create your own immersion course.
Contact me so that we can discuss what we can do together for you.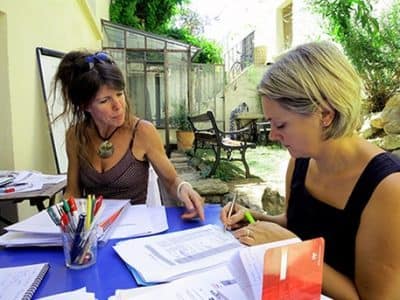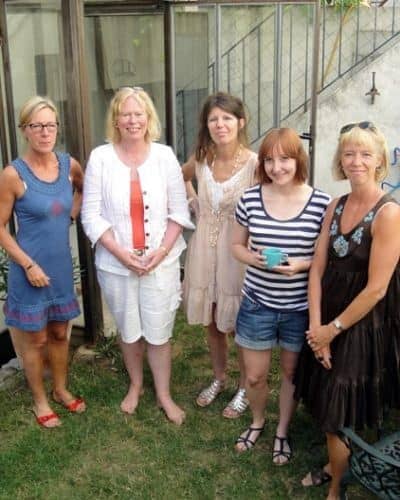 Optional course
Conversation with a French local
Meet a French person and… talk to them! A unique and enriching experience that will help you practise your French and meet locals. The people you meet are not teachers, they are "ordinary" people. They are carefully selected based on their desire to interact with a foreign visitor like you. The meeting can take place in a café, a park, at the person's place of work or at their home, depending on what they prefer!
ON-DEMAND OR INDIVIDUAL FRENCH COURSE
You're the one who decides!
(according to teacher availability)
> For 1 person:
5 x 90 min. lessons : 500€
10 x 90min. lessons : 950€
15 x 90min. lessons : 1400€
> For 2 persons:

5 x 90 min. lessons:
350€/personne

10 X 90 min. lessons:
700€/personne

20 X 90 min. lessons:
1300€/personne
 Optional courses

Conversation with a French person

>
Conversation of 1h30 :
110€

>
Package of 3 conversations :
300€
ON-DEMAND OR INDIVIDUAL FRENCH COURSES
At a time of your choosing, subject to availability.
I would like to know more
You want to know more about the courses? Do you have questions or a specific request? You do not know your level of French to choose your course? Fill out the form below and I will get back to you.