once a week online
french group COURSE
Learn French for 1.5 hour per week
Course description

It is perhaps difficult for you to get to France and yet you would so much like to be there.
Why not trying our French online course, with a French teacher in France, giving a smell of France, using the Méditerranez-vous way  and with students from all over the world?
In our online group courses, there is no e-learning platform with standardised exercises, where it's always the same material for everyone. We adapt to each group and provide personalised French exercises, created for you by your teacher.
Course content
Online French courses

The main goal of our online French courses is to teach you to SPEAK French.
During this videoconference course (via Zoom), your teacher will help you to practise your spoken French through exercises that you will have prepared beforehand at home.
Therefore, for every one-hour Zoom class with your teacher, you'll have at least one hour of preparation to do at home: Get 2 hours of effective French practice for the price of 1!
Different levels of French 

There are 3 group course levels:
– Semi-beginners French course (level A1+/A2)
– Intermediate French course (level B1)
– Advanced French course (level B2/C1)
If you are unsure of your level, we can arrange a free oral test, without any obligation to buy, with one of our teachers.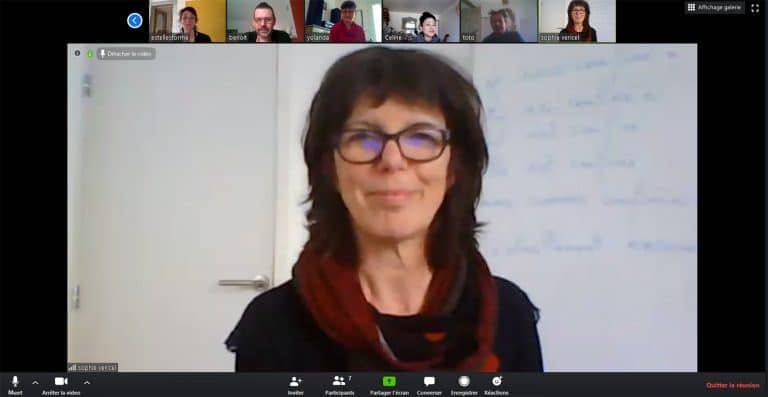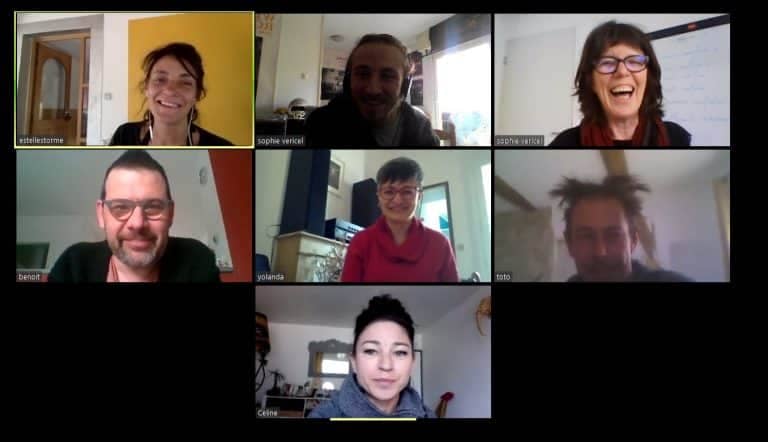 Semi-beginner
Intermediate
Advanced
Flexible:
– you start when you want
– you finish when you want
Semi-beginner level
Tuesday: 9.00-10.30
Intermediate level
Tuesday 16.15-17.45
Advanced

Wednesday: 17.00-18.30
First class is free for new students

Pack 5 X 90 min. lessons:
275€
Pack 10 X 90 min. lessons:
500€
ONLINE FRENCH GROUP COURSES
October 2 – December 15, 2023

Jan. 8 – June 21, 2024

September 30-December 20, 2024
I would like to know more
You want to know more about the courses? Do you have questions or a specific request? You do not know your level of French to choose your course? Fill out the form below and I will get back to you.