Practise your French 28 X 45 min/ week
Course description
In the Intensive French courses, you do a lot of speaking and a little writing. You learn the grammar and vocabulary needed to be able to quickly learn to speak French in everyday situations.
Course programme
Morning – Classroom-based French Course
Classes only take place in the morning. Oral activities, written exercises, grammar lessons, vocabulary, you will learn how to hold conversations in French in everyday situations. 
Lunch – Meals in a restaurant with your teacher
Take advantage of lunch with your teacher to discover the local restaurants of Montpellier and apply what you learned in the morning with your teacher.
Afternoon – Free time!
You have the afternoons free to discover Montpellier and its surrounding region. The opportunity to learn French by yourself in real situations, or to complement your learning with optional courses.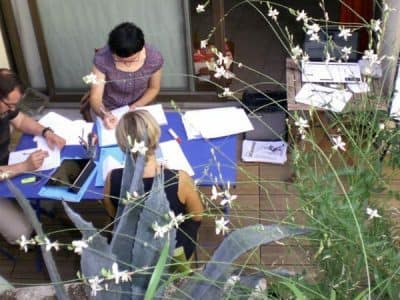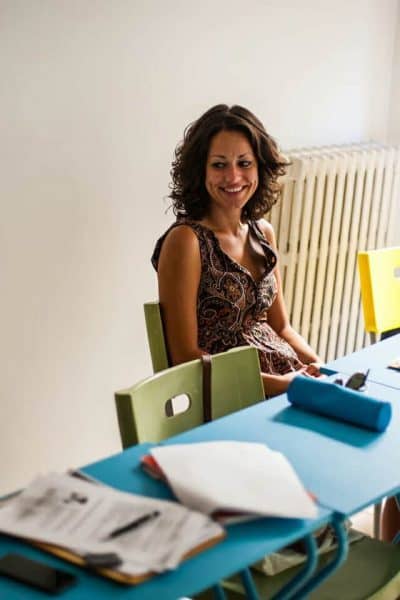 Optional courses
Individual lessons (€50/lesson; €280/package of 6 lessons)
Alone with your teacher, you have the possibility to work on the specific points that interest you.
Conversation with a French person (1h30 meeting: €110; 3-meeting package: €300)
Meet a local French person and… talk to them! A unique and enriching experience that will help you practise your French and meet locals. The people you meet are not teachers, they are "ordinary" people. They are carefully selected based on their desire to share their stories with foreign visitors like you. The meeting can take place in a café, a park, at the person's place of work or in their home, depending on what the person proposes!
Semi-beginner(A1+/A2)
Intermediate (B1)
Advanced (B2/C1)
Monday to Friday
9am to 12.20pm
Classroom-based French lessons
Monday to Thursday
12.30pm-2pm
Lunch with your teacher at a restaurant (informal conversation)
Private lessons:
€50/lesson;
€280/package of 6 lessons
Meetings with the locals:
meeting of 1h30: €110;
package of 3 meetings: €300
No enrolment fees
Price does not include lunch with the teacher
4-8 April
13-17 June
15-26 August
14-18 Nov.
9-13 May
1-12 Aug.
10-14 Oct.
5-9 Dec.
I would like to know more
You want to know more about the courses? Do you have questions or a specific request? You do not know your level of French to choose your course? Fill out the form below and I will get back to you.