Quickly learn to speak French and get comfortable speaking.
Course description

The objective of this course is to build up your self-confidence in order to get you more comfortable with speaking in French. Through speaking practice and exercises inspired by theatre, you will discover that learning a foreign language is also a tool for personal development!
Course programme
Morning – Classroom-based French Course
The morning classes are based on concrete comprehension and oral expression exercises aimed at learning grammar and vocabulary useful in everyday life.
Noon – Lunch in a restaurant with your teacher
Lunchtime is the perfect time to enjoy the local restaurants of Montpellier and to put into practice what you have learned in the morning with your teacher.
Afternoon – French speaking practice
Afternoon classes are led by Agathe Catel. Both a theatre director and French as a foreign language teacher specialised in teaching acting techniques for French learners, she will lead you in practising the language while having fun with original exercises.
In this unique course, you will use spoken French to learn how to communicate with others, but also to act, play and create with the group.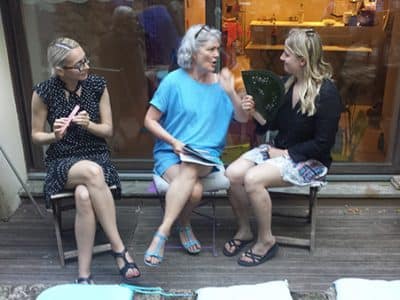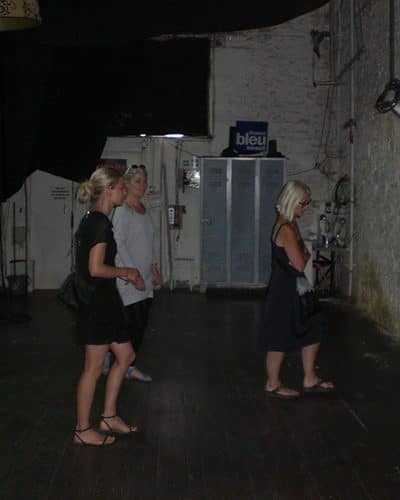 Intermediate (B1)
Advanced (B2/C1)
Monday to Friday
9am-12.20pm
Classroom-based French lessons
Monday to Thursday
12.30pm-2pm
Lunch with your teacher at a restaurant (informal conversation) 
Monday to Thursday
2pm-3.30pm
French on stage lessons
1 evening party
No enrolment fees
Price does not include meals with teacher
March 9-13

//

March 16-20

//

March 30 – April 3
April 6-10

//

April 20-24

//

April 27 – May 1st
May 18-22
June 1-5

//

June 8-12
Sept.  21-25

//

Sept. 28- Oct 2
Oct.  19-23

//

Oct. 26-30
Nov. 16-20

//

Nov. 23-27
Dec. 7-11
March 9-13

//

March 16-20
April 6-10

//

April 13-17
May 4-8

//

May 11-15

//

May 25-29
June 15-19

//

June 22-26
Sept 28 – Oct. 2
Oct. 5-9
Nov. 2-6

//

Nov. 9-13

//

Nov. 30 – Dec. 4
Dec. 7-11
FOR AN OVERVIEW, SEE THE COURSE CALENDAR.
I would like to know more
You want to know more about the courses? Do you have questions or a specific request? You do not know your level of French to choose your course? Fill out the form below and I will get back to you.